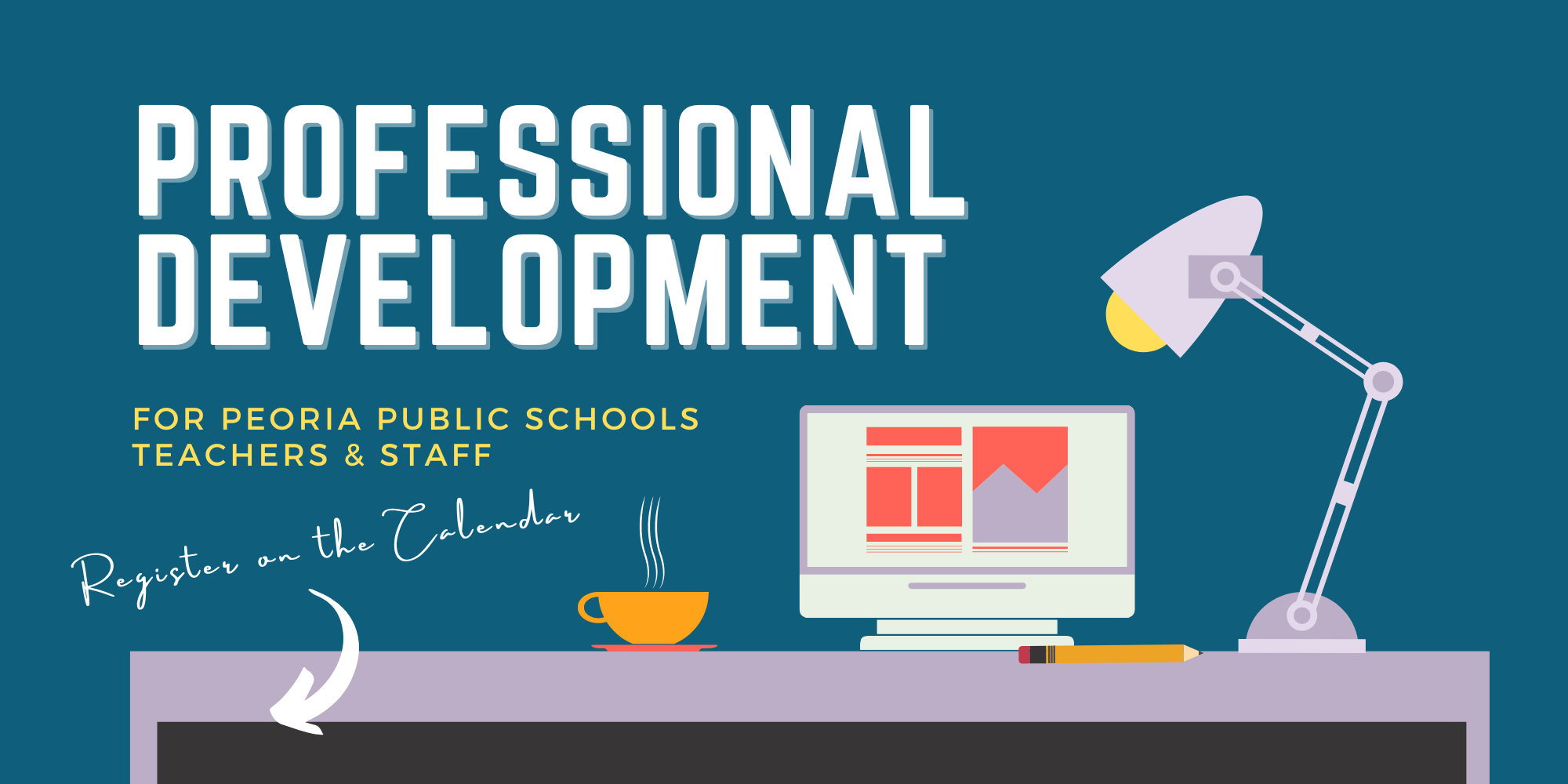 How to Register for District PD
Click the 'Connect to the Calendar' button on this page.
Log into the PD calendar using your full district email and password.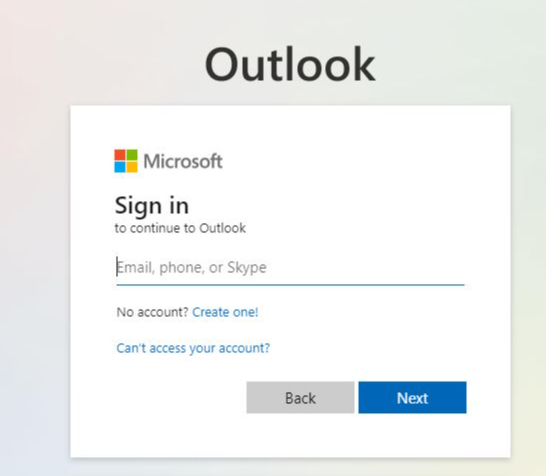 Click on the link to the PD calendar.

Use the arrows in the top left corner to navigate to the month you want to view. The drop-down button on the right allows you to switch from agenda list to calendar view.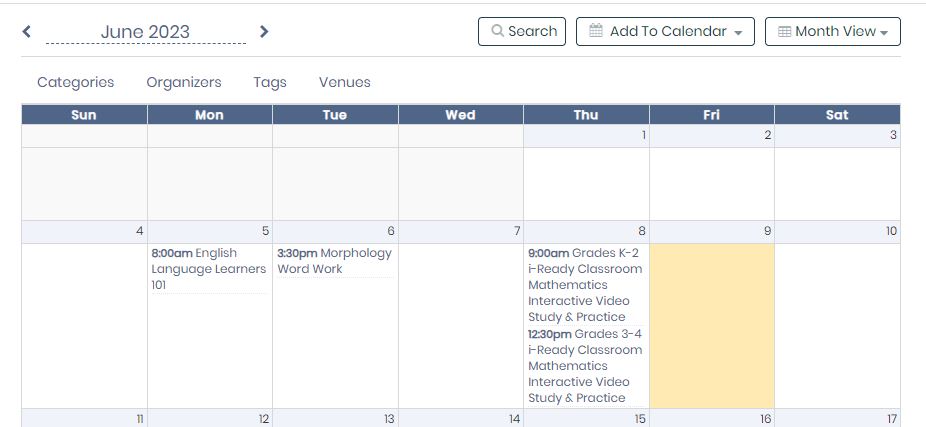 Click on the event you want to view details.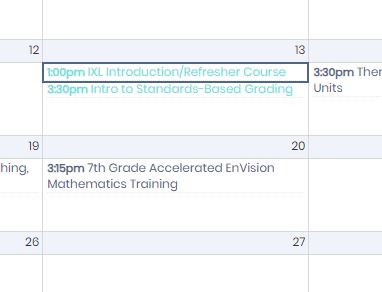 Click on the green RSVP button to register for a session. Enter '1' for the registration and use your district email. Click the green 'complete reservation' button to finalize your registration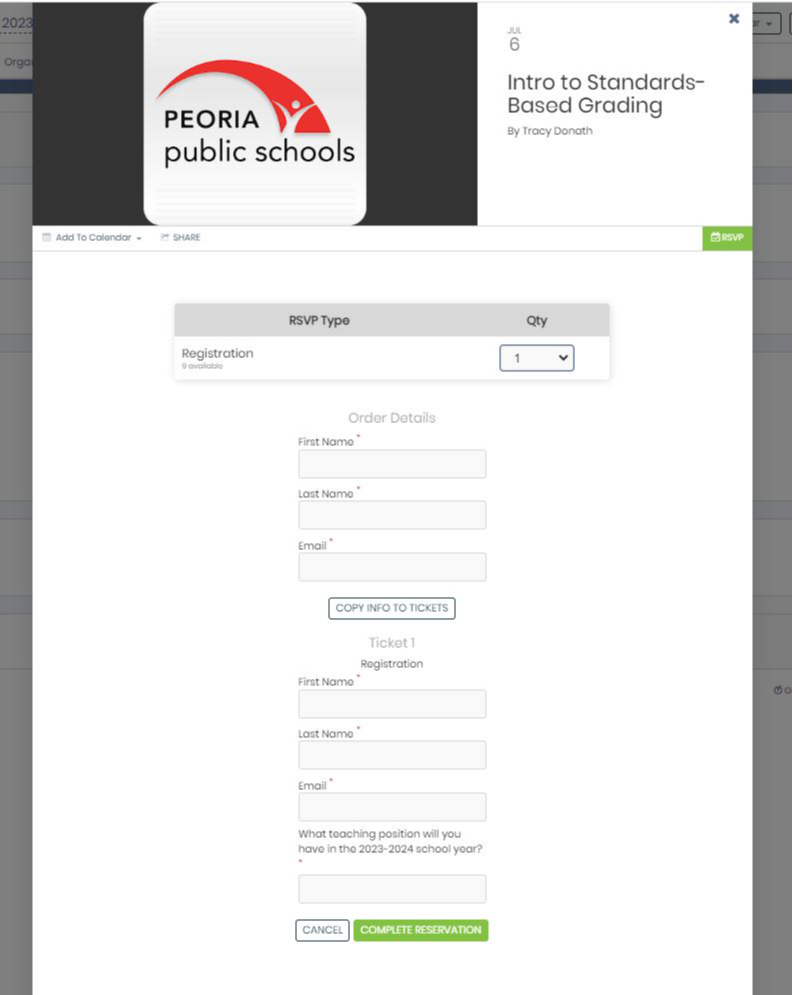 A confirmation email will be sent to your district email account. Use this to make changes to your reservation if needed.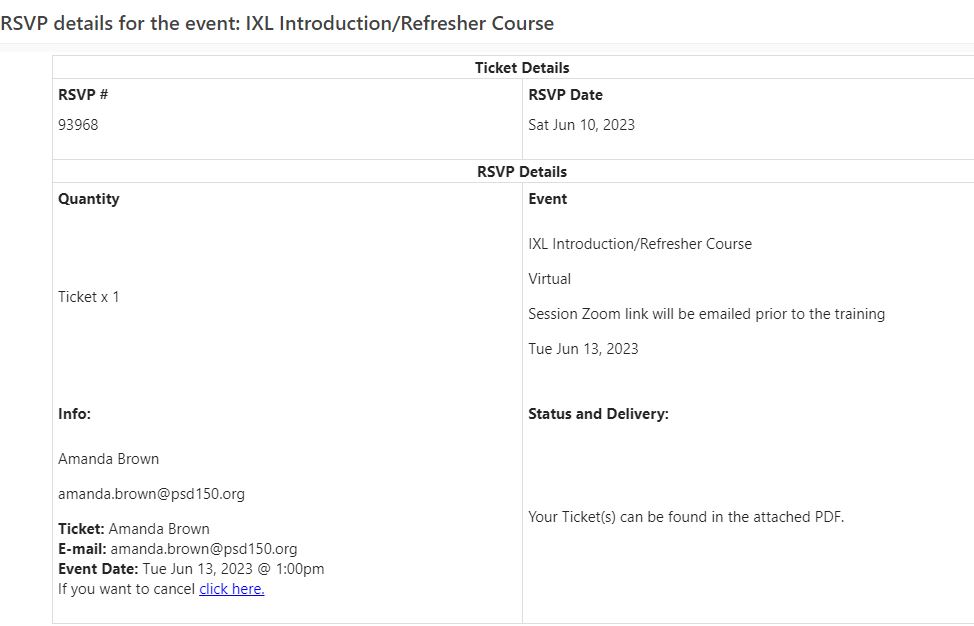 How to Cancel Your Registration
To cancel your registration for a PD session you have previously signed up for on the calendar, click on the link at the bottom on your confirmation email.