Early Childhood and Pre-K Screenings
Project SCREEN provides FREE developmental screenings
for all children between the ages of 2 yrs. 9 months and 5 years old
who live in the Peoria Public School District.

Screening is REQUIRED for all children who would like to enroll
in Peoria Public Schools Early Childhood and Pre-K programs at
Valeska Hinton Early Childhood Education Center.

Developmental screenings provide important information to help us support your child's development and serve as the first step in assessing a child's school readiness.
The screening will include vision and hearing, basic concepts, speech/language, motor skills, social-emotional and self-help skills.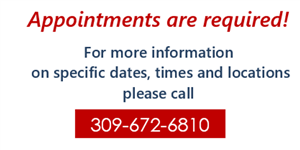 We look forward to meeting you and your child!