Phone:
Email:
Degrees and Certifications:
Mrs.

Kirschbaum

E-Learning Assignments

Directions: Please answer the questions below for each day. The answer can either be written on a sheet of paper and turned into Mrs. Kirschbaum or Mr. Holt. The answer can also be sent in an email to susie.kirschbaum@psd150.org and bill.holt@psd150.org.

Day 1 – Document work hours.

Day 2 – You work as a crew member at a fast food restaurant. A colleague makes a mess at the milkshake station. They walk away without cleaning up the mess. Your manager asks you to clean up the mess. How should you respond?

Day 3 – What is your dream job? Why?

Day 4 – You work as a cashier at a grocery store. You are checking out a customer at the cash register. The customer becomes extremely upset about the speed in which you are working. The customer begins yelling at you and throws a bag of chips in your face. How should you respond?

Day 5 – You are schedule to at 9:00 am. Your sister comes to your house at 8:00 am and unexpectedly drops-off her son for you to babysit – she actually left the 2 year old on your front porch and drove away because she is late for work. What do you do?

Day 6 – Document work hours.

Day 7 – List the top five reasons an employer should hire you.

Day 8 – What do you see yourself doing five years after high school? 10 years after high school?

Day 9 - You work as a bagger at a grocery store. A colleague who works in the deli asks you to remove the trash from her work area at the end of the night. She tells you if you take out the trash, she will leave some extra food from the deli for you to take near the trash can. Your manager sees you eating the food in the breakroom and asks for a receipt as proof that you purchased the food. How should you respond?

Day 10 - You have been working at a business for several months. You have been doing a really good job. Your co-workers start to make fun of you and you are upset with their comments. What do you do?

****If you are enrolled in a credit recovery course, you can work on that throughout the day.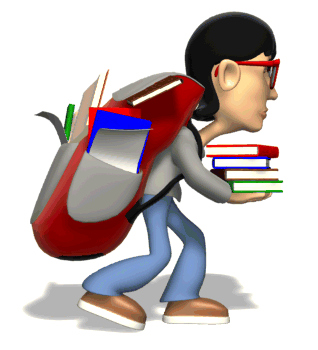 Mrs. Kirschbaum
Special Education Work Coordinator
Manual Academy
(309) 672-6600 Ext: 50174
susie.kirschbaum@psd150.org